Disasters of the Riverfront
Walking Tour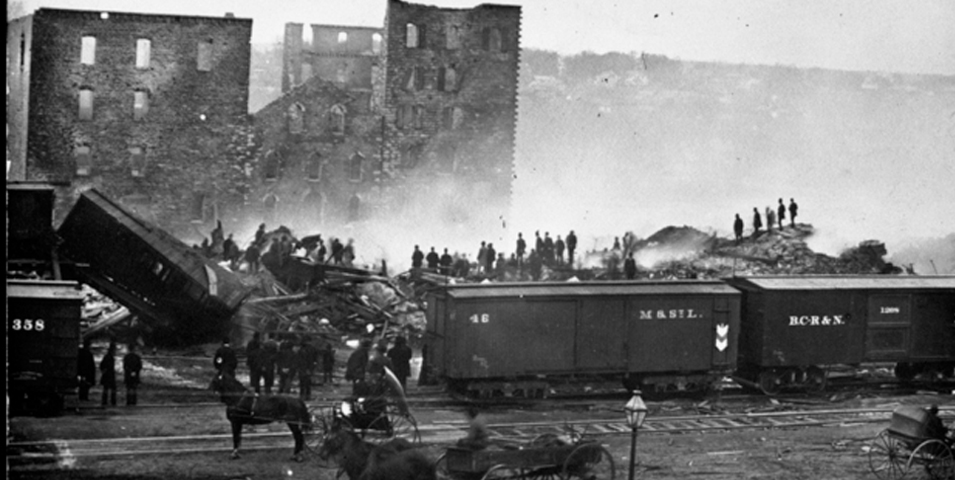 Disasters of the Riverfront Walking Tour
---
Date
Sun., Aug 11, 2019, 1:00 pm – 2:30 pm
Location
704 S. 2nd St.
Minneapolis, MN 55407
Map
Contact
612-341-7582
mcm@mnhs.org
Cost
$14/MNHS members save 20%
Take a guided walking tour of the St. Anthony Falls milling district and learn about some of the most tragic disasters in Minnesota history.
Hear the stories of fires, floods, explosions, collapses, and other natural and human-created calamities. Learn about the Eastman tunnel collapse in 1869, numerous fires, like the great conflagration of 1893, bridge collapses in 1859 and 2007, and massive landscape changes that shaped the Twin Cities.
This tour includes about 1.5 miles of moderately paced walking on uneven surfaces. Please call ahead to make arrangements for guests with limited mobility.
For more information click the link: http://www.mnhs.org/millcity/activities/calendar/7057
Related Posts
  Here are 10 things to do while in quarantine …

  MAR 26 - 29, 2020 Metro RV Dealers Twin Cities RV Super Show…

Mamma Mia! EVERY TUE., WED., THU., FRI., AND SAT. FROM MARCH 1-SEPT.…